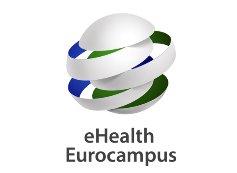 Title of the Summer School: IT for Physical and Cognitive Disabilities
Venue: Barcelona, Spain
Dates: 1-13 July 2019
This two weeks Intensive Study Programme will be attended by 60 IT and clinical/medical students from 7 universities from 5 countries, which form the eHealth Eurocampus partnership.
The Summer School will be held in English at Universitat Politechica de Catalunya - BarcelonaTech. Students will have 3 ECTS recognised and will receive a Certificate of Participation.
In each partner University, a strict selection process will be implemented and the expenses of inscription, travel and subsistence will be covered by the European Commission through the Erasmus+ Programme.
See the full information here.